31-10-2005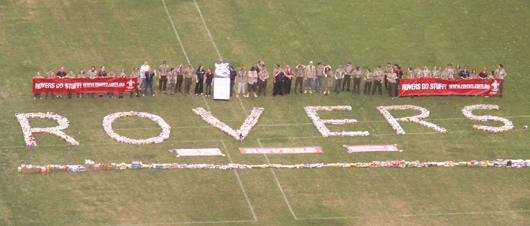 NSW Rovers with the 10,000 food items collected in this year's Hike for Hunger.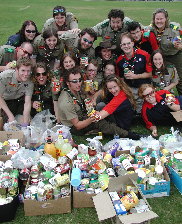 Sydney North Rovers contributed about 1/3 of this year's food collection.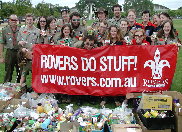 Sydney North Region Rover website November, 2005
Rovers do their bit in hike for Hunger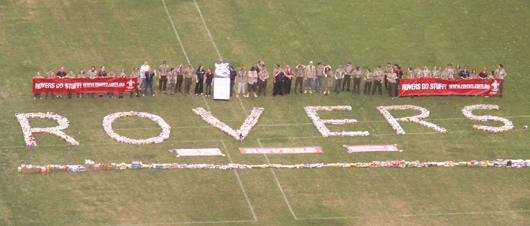 Rovers who can spell, display some of the tins of food they collected for their annual Hike for Hunger. PHOTO by Damien Ryan.
Rovers from NSW have collected 10,000 items of food in their annual Hike for Hunger.
TWT territory Rovers from Brush Park, Epping and Hunters Hill were part of this great effort. The food is distributed by the Wesley Mission who congratulated and thanked rovers for their outstanding effort. As one rover said, 'The only sad part about the Hike for Hunger is that there are people who need help just to feed themselves and their families.' Well done Rovers.