01-05-2005
Rovers get track action in the bush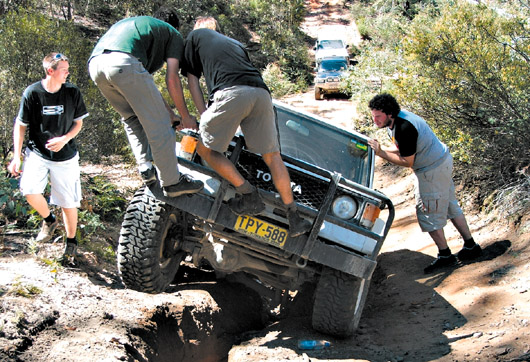 Epping Rovers on a day's four-wheel driving.
Epping Rovers are certainly a fun group to be in.
As well as service activities, fundraising for charities, and lots of camping, which with lots of practice would probably now be termed 'camping in style', the group also spends many days driving their 4WD vehicles while testing the limits of both vehicles and some very rough tracks.
A lot of fun but always with proper care being taken. Good exercise with the digging out and towing out which can fill quite a large part of a day out.
The Weekly Times, June 01, 2005